ChemGene HLD4L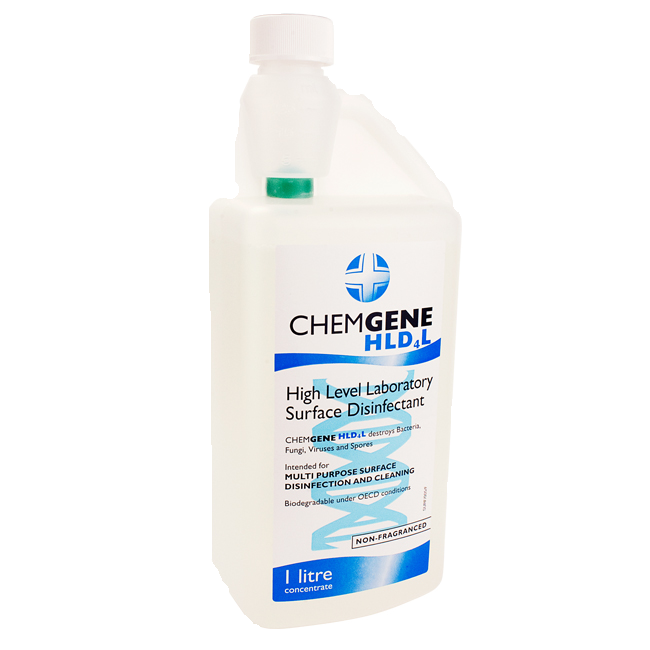 We ship to
Algeria, Armenia, Azerbaijan, Canada, Egypt, Israel, Jordan, Kazakhstan, Korea, Republic of, Liberia, Libya, Morocco, Palestinian Territory, occupied, St. Pierre and Miquelon, Syrian Arab Republic, Tunisia, United States,
With shipment worldwide until 5kg (Zone3) for 38,99 €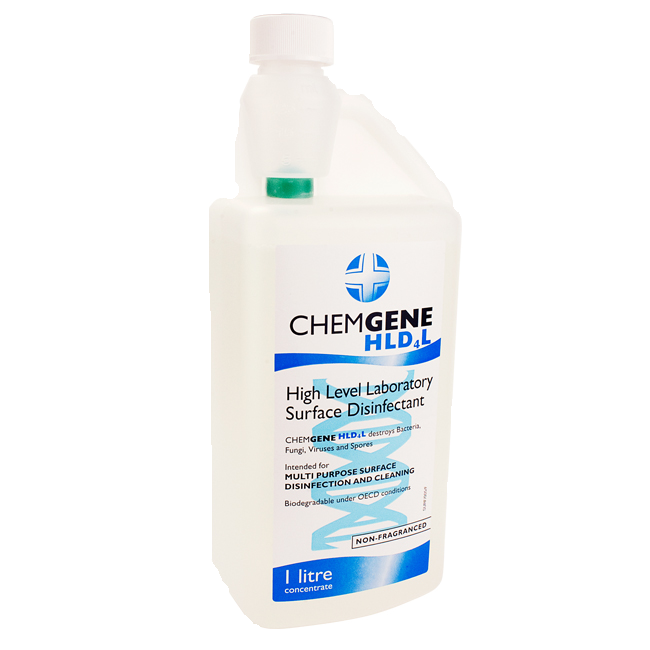 ChemGene HLD4L disinfectant for rebreathers
Disinfectant tested by most rebreather manufacturers like JJ-CCR, APDiving, SF2, rEvo.
Disinfectant for cleaning AP BCD Inner bladders, Valves, Hoses and Rebreather Counterlungs Chemgene HLD4L Disinfectant has been chosen for its ability to destroy a wide variety of bacteria, viruses and fungi including Legionella, Weils disease, Hepatitis, Herpes, Influenza, TB and HIV.
If used properly Chemgene has a very low hazard risk and is odour free Sold as a concentrate, Chemgene should be diluted with cold potable water for pouring, spraying or soaking equipment.
The recommended dilution ratio is 100:1 (water:Chemgene) for routine rinsing and up to 10:1 for more heavy-duty soaking
Important Caution: After disinfecting kit always rinse off with plenty of cold potable water until all the disinfectant has been washed away and allow to dry naturally
1 litre bottle (with squeeze & measure top).
FUNGICIDAL ACTIVITY:
Trichophyton rubrum
Aspergillus niger
Candida albicans
VIRUCIDAL ACTIVITY
Feline calicivirus
(Human norovirus surrogate)
SPORICIDAL ACTIVITY
Clostridium difficile
Bacillus subtilis
Bacillus cereus
BACTERICIDAL ACTIVITY
Pseudomonas aeruginosa
Escherichia coli
Staphylococcus aureus
Enterococcus hirae
Legionella pneumophila
Salmonella typhimurium
Listeria monocytogenes
Methicillin-resistant
Staphylococcus aureus
Methicillin-resistant
Staphylococcus pseudointermedius
There are yet no reviews for this product.
Your cart has been updated
Terms & Conditions
Contact
Dive Bandits
Falko Höltzer
Peter-Köferler-Str. 20
90584 Allersberg
Germany
Phone
Questions...? Please call us!
+49 9176 995105
Tue and Thu 17:00 - 19:00