neoprene shampoo
Salesprice with discount
5,03 €
We ship to
Algeria, Armenia, Azerbaijan, Canada, Egypt, Israel, Jordan, Kazakhstan, Korea, Republic of, Liberia, Libya, Morocco, Palestinian Territory, occupied, St. Pierre and Miquelon, Syrian Arab Republic, Tunisia, United States,
With shipment worldwide until 5kg (Zone3) for 38,99 €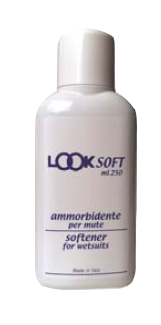 Wash and care products specifically for wet suits all types Cleans and removes bad smells caused in neoprene products sometimes. Reduces static electricity and brings the original elasticity back.
Directions: Check the manufacturer recommends washing type of your suit. Machine wash: two full units (product caps) for each wash cycle. Wool, silk-use wash program. Rinse thoroughly! Do not spin! Hand washing: Leave for a full unit (product cap) to 5 liters of warm water, 20 minutes, then rinse thoroughly with cold water.
Warning: Do not ingest. Keep away from children. Can not come into contact with the eyes. Direct exposure to eyes must immediately be rinsed with clear water for at least 5 minutes.
There are yet no reviews for this product.
Your cart has been updated
Terms & Conditions
Contact
Dive Bandits
Falko Höltzer
Peter-Köferler-Str. 20
90584 Allersberg
Germany
Phone
Questions...? Please call us!
+49 9176 995105
Tue and Thu 17:00 - 19:00