THOR Batterypack T14
Please select cable length
We ship to
Algeria, Armenia, Azerbaijan, Canada, Egypt, Israel, Jordan, Kazakhstan, Korea, Republic of, Liberia, Libya, Morocco, Palestinian Territory, occupied, St. Pierre and Miquelon, Syrian Arab Republic, Tunisia, United States,
With shipment worldwide until 5kg (Zone3) for 38,99 €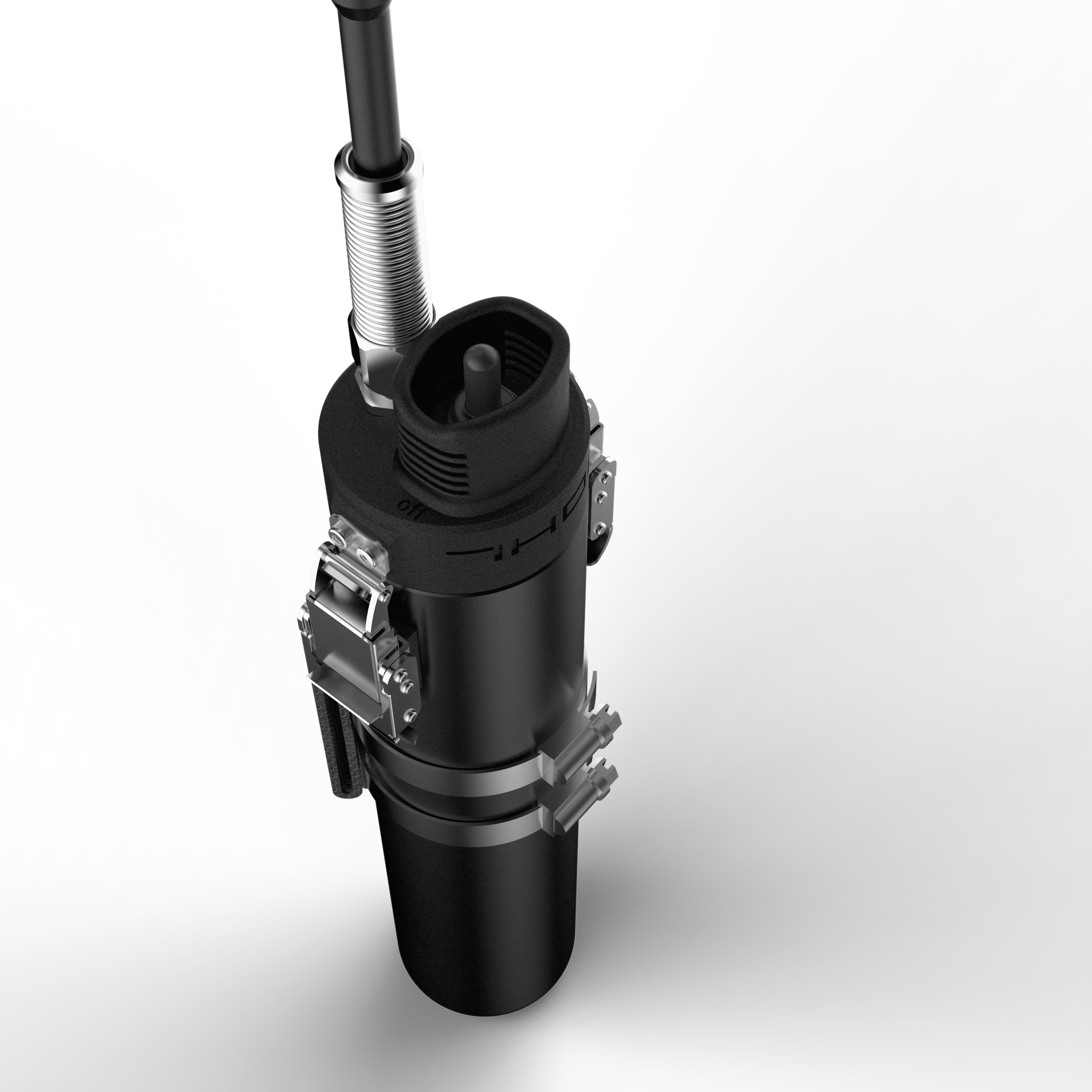 The THOR Batterypack, made in Germany, represent a technical and optical highlight. The body is milled from the solid POM. The lid is made of impact-resistant polyamide.
The tanks are extremely compact and belong to the most compact rechargeable batteries on the market. Also the content represents the best of the best again: Only Panasonic cells are installed. They are protected by a high-quality electronics against overvoltage, undervoltage and short circuit. The electronics ensure the balancing of the Li-Ion cells. Supplied with a charger 230V, which provides a charging voltage of 12V at 2 Ampere. This ensures a gentle charging as a prerequisite for a long lifetime of the battery. The tanks are equipped with high quality cable glands. The certification according to UN 38.3 is self-evident. Can be carried on airplanes according to IATA regulations. They are, of course, equipped with high-quality T/C cords.
Note on cable length:
Cable length 79cm - Perfect for women and small divers
Cable length 94cm - Perfect for body sizes from approx. 1.80 m
The main features are as follows:
Batterypack in cylinder shape, 13,8 Ah, 11.1V, 153 Watt(h)
diameter 6cm
weigth: approx. 1.400 Gramm
Total length without cable approx. 30cm
Summer lid made of polyamide with a switch and an T/C cord
Cable length: 79cm or 94cm
Other cable lengths of the T / C cord optionally available upon request
The lid is a water-tight unit and, by combining with the Thor Akkutank, provides a double protection against penetrating water
Fuselage made of POM solid material, rounded ground, perfect for the simple stow away the long trousers - no unpleasant pressure on the body
Lid fastening by Nielsen Latches
Cable protection as standard from the factory
Toggle switch ("ON-OFF") with protective cover and rubber-knob, protected in lid encapsulated, yet precise and safe to use
Rubberknob and cable exchangeable by user / assembly tool optionally available
Brand cells 3.4 Ah per cell Li-Ion
Balancer circuit / undervoltage protection / short circuit protection integrated
Connection lid/ battery using banana plugs, reposition possible for flight mode without power supply
UN 38.3 certified
incl. belt buckle, belt buckle fastening in the standard with tried and tested hose clamps / optional Design Thor belt buckle available
incl. Charger for 230V mains voltage
Color tank: black, optional blue
Color lid: black, many other colors optional on request
There are yet no reviews for this product.
Your cart has been updated
Terms & Conditions
Contact
Dive Bandits
Falko Höltzer
Peter-Köferler-Str. 20
90584 Allersberg
Germany
Phone
Questions...? Please call us!
+49 9176 995105
Mon - Fri 17:00 - 19:00