THOR Rev. 2.0 Backup lamp
please select your option
We ship to
Algeria, Armenia, Azerbaijan, Canada, Egypt, Israel, Jordan, Kazakhstan, Korea, Republic of, Liberia, Libya, Morocco, Palestinian Territory, occupied, St. Pierre and Miquelon, Syrian Arab Republic, Tunisia, United States,
With shipment worldwide until 5kg (Zone3) for 38,99 €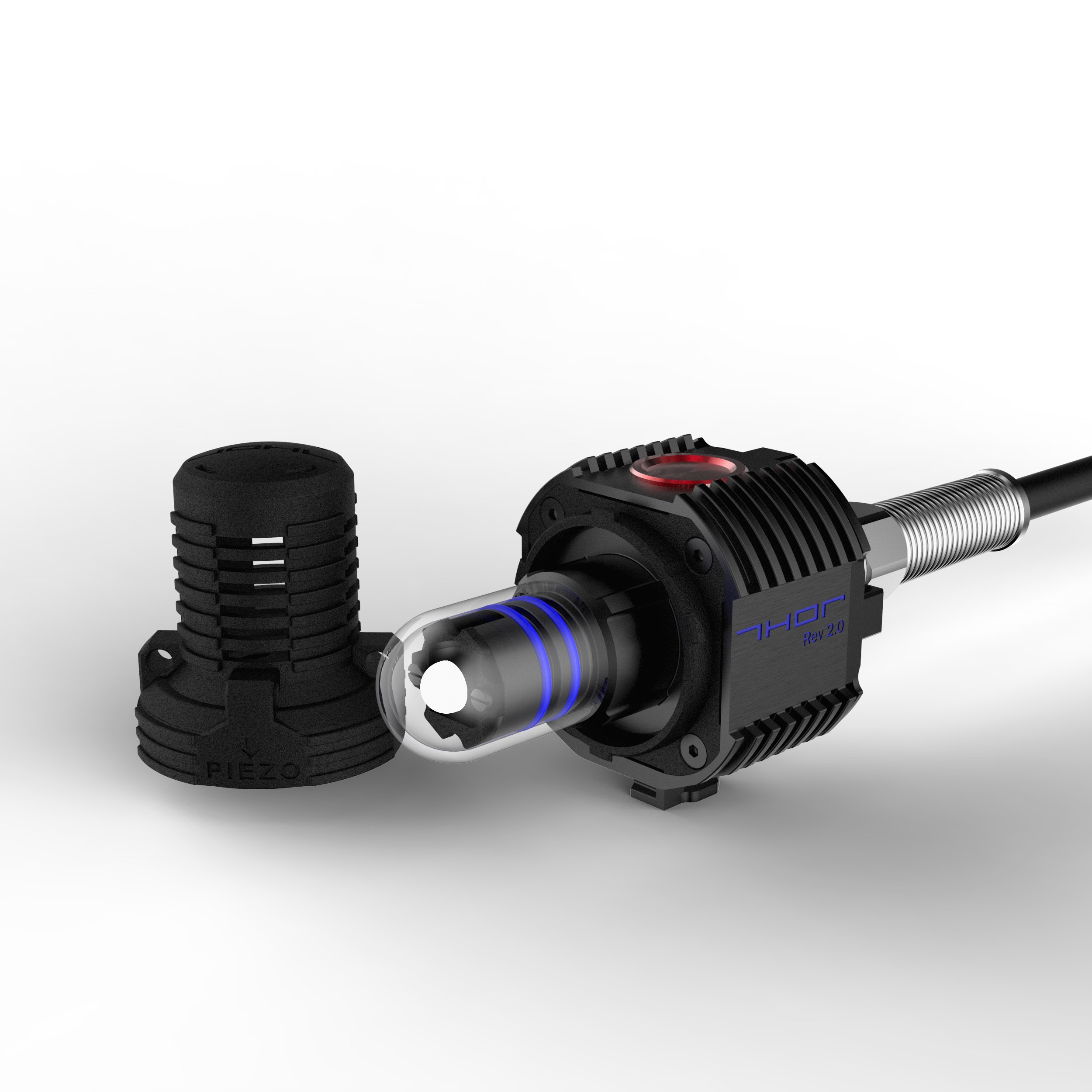 The Thor Backup lamp is the ideal addition to the THOR. It has the same performance as the THOR. It can not only be used as a backup to ensure maximum security during the most demanding exploration dives. Rather, it is a perfect photo and video light for the GoPro and for underwater photography in general. It is suitable for mounting on the arms of a camera equipment.
Order only for a registered lamp head Thor Rev.2.0 possible !!!
(Can only be used with changing system)
The main features are as follows:
High Power LED SST-90 with 2.200 lumen, powered by electronic with efficiency factor of 98 %
max. ca. 70.000 Lux 1m im Spot
Dimmable with piezo switch (25%, 50%, 75%, 100%)
Perfect round spot with soft corona for ambient lighting
Protective cap for safe transport
T/C Cord connection
Power input: 7V – 24 V
Optional: transportcase, name engraved on the head (customization)
There are yet no reviews for this product.
Your cart has been updated
Terms & Conditions
Contact
Dive Bandits
Falko Höltzer
Peter-Köferler-Str. 20
90584 Allersberg
Germany
Phone
Questions...? Please call us!
+49 9176 995105
Mon - Fri 17:00 - 19:00