OCB - Open Circuit Bailout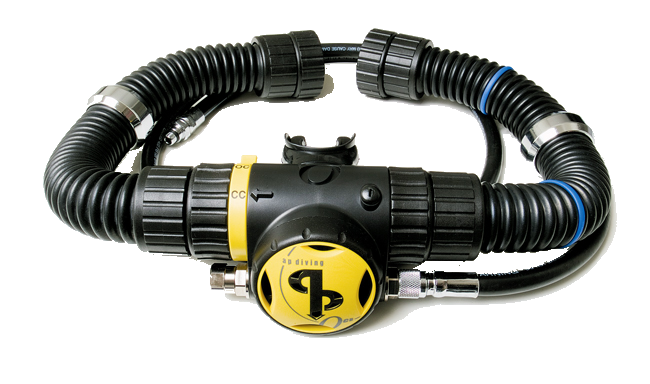 We ship to
Algeria, Armenia, Azerbaijan, Canada, Egypt, Israel, Jordan, Kazakhstan, Korea, Republic of, Liberia, Libya, Morocco, Palestinian Territory, occupied, St. Pierre and Miquelon, Syrian Arab Republic, Tunisia, United States,
With shipment worldwide until 5kg (Zone3) for 38,99 €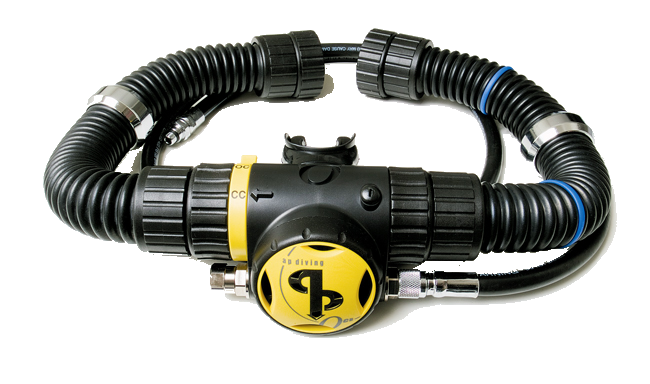 The OCB - Open Circuit Bailout Mouthpiece - enables the diver to bail out to open circuit easily, with one movement, without removing the mouthpiece from their mouth.
The custom designed mouthpiece is extremely compact and lightweight, weighing in at only 350g in air and is neutrally buoyant in water. The OCB features lever operated switching between open circuit and closed circuit making it very easy to use.
The OCB has undergone the extensive third party testing required for CE approval. It is rated to EN14143, the rebreather standard, EN13949, the nitrox standard and EN250, the regulator standard and in fact exceeds the requirements for this standard. The OCB can be used in fast flowing water, for instance when scootering.
Ambient Pressure Diving's patented dual valve technology allows gas to be fed from the left or right, facilitating individual configuration and is ready for use with high oxygen percentage gasses. Manufactured to a very high standard in our specialist facility, it can be fitted to existing units and is optional on the purchase of a new unit. As with all APD products, full spares and back up are available.
The OCB is available as standard with the convoluted hoses allowing the diver to easily interchange the mouthpiece that is connected to their Inspiration, Evolution or Evolution+ by simply disconnecting at the T-pieces.
PLEASE NOTE: The OCB+hose combination is sold with the current hose-to-T-piece fittings which have different size threads on the inhale side to the exhale. If you own an older APD rebreather which has the same threads both sides, please inform us. You can either purchase new style T-pieces (which have improved gas-flow) together with the standard OCB+hoses or, alternatively, we will fit an old style fitting to the OCB inhale hose free-of-charge.
The OCB is supplied with a 1.5 metre low pressure hose as standard, using our reusable LP fittings which allow you to shorten the hose as required
There are yet no reviews for this product.
Your cart has been updated
Terms & Conditions
Contact
Dive Bandits
Falko Höltzer
Peter-Köferler-Str. 20
90584 Allersberg
Germany
Phone
Questions...? Please call us!
+49 9176 995105
Tue and Thu 17:00 - 19:00