Tear-Aid Repair Patches
Salesprice with discount
8,58 €
We ship to
Algeria, Armenia, Azerbaijan, Canada, Egypt, Israel, Jordan, Kazakhstan, Korea, Republic of, Liberia, Libya, Morocco, Palestinian Territory, occupied, St. Pierre and Miquelon, Syrian Arab Republic, Tunisia, United States,
With shipment worldwide until 5kg (Zone3) for 38,99 €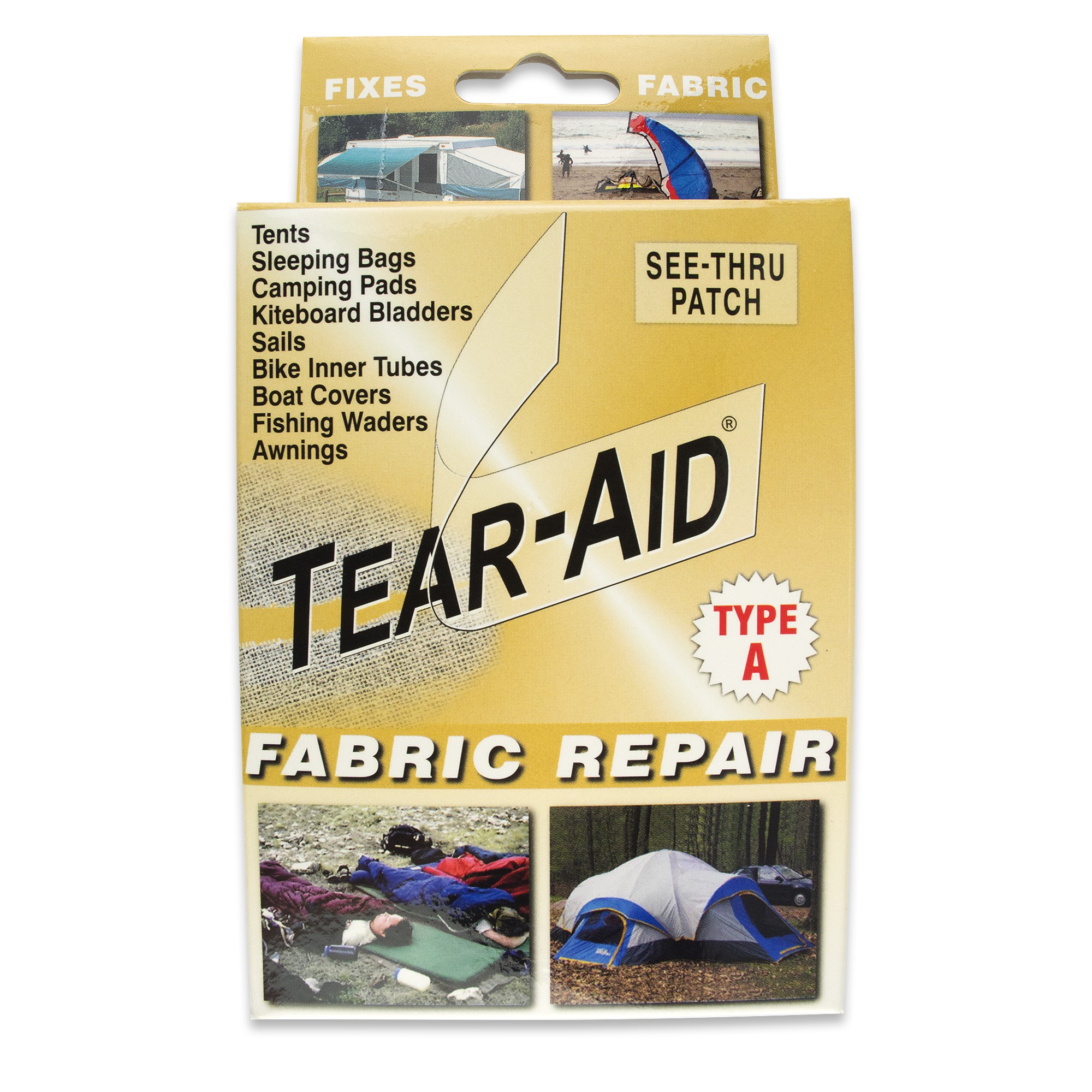 The Original Instant Extreme Bond Repair Patches.
Just Peel & Stick.
Repairs Holes and Tears Instantly.
Airtight - under pressure even when stretched
Watertight - under pressure even when stretched
Conforms to irregular surfaces
Cuts Easily - to any size with scissors
See-Through Patch - works with all colours
Won't Turn Gummy - in high heat
Meets military and ASTM standards & specifications.
TEAR-AID's unique composition stretches and recovers absorbing the force that causes ordinary repair products to tear off.
Contents:
1 x (3" x 12") Tear-Aid Patch
1 x (7/8" x 7/8") Tear-Aid Patch
1 x (3/8" x 3/8") Tear-Aid Patch
1 x 12" Reinforcement Filament for repairing tears at edges
2 x Alcohol Prep Pads
TEAR-AID Type A will bond with canvas, most fabrics, most plastics, rubber, neoprene, fibreglass, nylon, stainless steels, aluminium, polythene, polyurethane, Gor-tex, Dacron and polyester.
There are yet no reviews for this product.
Your cart has been updated
Terms & Conditions
Contact
Dive Bandits
Falko Höltzer
Peter-Köferler-Str. 20
90584 Allersberg
Germany
Phone
Questions...? Please call us!
+49 9176 995105
Tue and Thu 17:00 - 19:00