We offer training according to VDST / CMAS, IART and IANTD. Learn to dive with Dive Bandits means:
individual mentoring and supervision
small groups theory and pool training
beginner training as well as advanced levels,
up to rebreather training for different units such as JJ-CCR and AP Inspiration, Evolution & Evolution+ as well as Hollis Explorer eSCR.
We have a shop for CCR units from various manufacturers, rebreathers and rebreather equipment and spare parts. We are the rebreather Store in Germany for sales of JJ-CCR rebreathers and spare parts.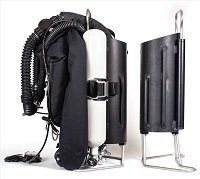 UPDATE:
Available only in NON-EU countries. :-(
JJ-CCR develop a new canister, the XRC X-tended Range Canister.
The X-tended Range Canister will provide the experienced diver with a total runtime off nearly 6 hours.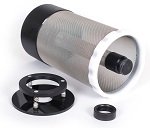 The canister is extended in length by 50mm and the stand is shortened with 50 mm so
the overall length of the unit stays the same!
This morning (August 1, 2014) we were informed that the JJ-CCR has successfully passed the CE, and is therefore available on the European market again.
To this end, the quotation of the manufacturer:
EN14143:2013 - The odyssey is over!
It was a long journey, but today it is our pleasure to announce the successful CE for the JJ-CCR rebreather DiveCAN. We are very proud to be one of the first, or maybe the very first rebreather manufacturer with a CE according the new EN14143:2013 standard! The CE demonstrates our commitment to the European market and that we take the local rules and regulations serious.
Terms & Conditions
Contact
Dive Bandits
Falko Höltzer
Peter-Köferler-Str. 20
90584 Allersberg
Germany
Phone
Questions...? Please call us!
+49 9176 995105
Mon - Fri 17:00 - 19:00